WHY JOIN AIRBORNE?
We assure 100% job Guarantee. With a unique curriculum, advanced pedagogy, and innovative initiatives, we train students to be part of World's No.1 Industry- Service Industry.
LEARN TO FLY WITH BEST AVIATION TRAINING ACADEMY
Be a part of top air hostess school in India to get training for enabling relevant skills and market exposure to become a trained professional.
A WELL FACILITATED INFRASTRUCTURE
Our air hostess training centre is furnished with a well-facilitated infrastructure where we initiate consultative approach towards professional learning.
MODERN CLASSROOMS
We provide best air hostess training in Delhi. Our classrooms are equipped with all modern facilities that are required to train students to become tomorrow's professionals.
WELL-CRAFTED COURSES TO SUIT EVERY STUDENT'S PARTICULAR NEED
We perennially endeavour to design well-crafted training courses to complement student's specific needs to become a top air hostess training institute in India.
COURSES ARE PROACTIVE AND WIDE ENOUGH TO ADDRESS EVERY NEED OF AIRLINES
We offer a wide range of proactive air hostess training programmes addressing exact needs ofdifferent airlines to make our students competent.
PRACTICAL TRAINING IS DELIVERED IN A VARIETY OF TRAINING SESSIONS AS PER INDUSTRY NEEDS
Being a renowned air hostess training academy in Delhi, we conduct practical training sessions as per the industry norms that are fruitful for our students.
Aviation
We offer quality training in the field of aviation to transform our students into trained professionals before they leave their air hostess academy.
Hospitality
We train our students according to the international standards of the hospitality industry, enabling them to build a lucrative career in this industry.
Tourism
Being one among the renowned air hostess training institutes in Delhi, we provide quality training and help students to find a dream job in the tourism industry.
Retail
We are one of the best air hostess training schools in Delhi. We adjoin the latest technology to help students with essential skills and help them build a successful career in the retail industry.
AWARDS & RECOGINATIONS
Airborne Air Hostess Academy has been awarded many awards and recognitions during its glorious journey. We earn numerous awards for being the leading institute for providing quality air hostess training in India.
TESTIMONIALS
We share a long list of happy and satisfied students. Here's what our student's say about us.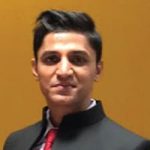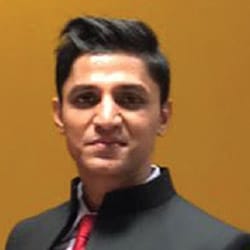 HARSHVARDHAN
"You Are The "Johri" Of This Industry. You Took Challenge By Picking Up Roadside Stones, You Polish Us , You Teach Us And Finally Dimond Is Ready To Set On The Crown Of Different Airlines. I Learned Greatest Skills Of Aviation From The Best Faculty And The Best Management. I Took A Pride To Be A Part Of Airborne Aviation Academy'S Family. You Really Make Changes In Our Life'S. Thank You Once Again. "
TWINKLE MIDHA
"Airborne Air Hostess Academy Is Happiest Place To Be At..Great Team Members Have Learned A Lot From Everyone And Had The Opportunity To Grow And Move Up The Hierarchy..I Have Learned A Lot And Enhanced My Knowledge And Skills…This Was Lifetime Learning For Me Which I Think I Would Not Have Gained From Somewhere Else "
TENZIN
" I Got My Wings Through Airborne Air Hostess Academy As I Got Placed In Go Air As Air Hostess. Teaching Staff Was Very Supportive And Gave Individual Attention To All Students. My Knowledge And Skills Were Nurtured There. "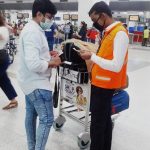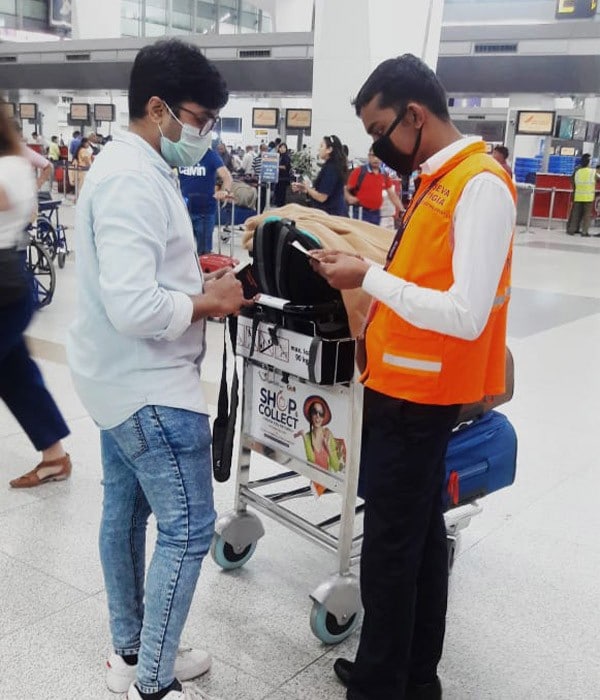 NEHA CHAUHAN
" I Am One Of The Many Proud Students Of Airborne Air Hostess Academy. I Started My Career With Ddfs And Currently Flying With Air Arabia. I Am Very Thankful To All The Members Of Airborne For Making Me Who I Am Today. "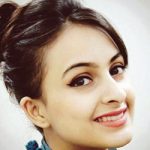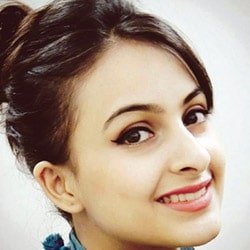 AYUSHI SINGH
" It'S Just A Myth That People Say Institutes Don'T Work For Aviation… But In My Case, It Was Quite Different I Joined An Institute, My Trainers They Trained Me… They Gave Me The Best Education…Best Facilities…To Be The Best Nd Here I Am Selected For Vistara "
PRIYANKA KATOACH
"Airborne Was A Turning Point In My Life, It Gave Me A Lot Of Confidence As It Gave Me An Opportunity To Interact With New People Which Is Helping Me In My Job Now. I Would Like To Thank All The Faculty Members For Giving Me A Chance To Be A Member Of Such An Organisation Which Gives A Chance To Their Students To Grow."
POOJA BHARDWAJ
"Airborne academy is an outstanding accredited learning centre geared towards the students and Have teachers that go out of their way to ensure students have a successful experience while en – Rolled here . They provide excellent academic and financial counselors and advisers to assist with General , financial , or academic questions . The biggest thing to remember is if you put in the work , Time , and effort , the teachers at airborne academy will do everything possible to make sure you are Successful . They will not just give you an easy way but they will work with you to make sure you Understand the material and know what is required to receive the best grade possible ."
MANORANJAN
"Airborne not only provided theoretical and practical knowledge but also groomed my overall personality. It was amazing journey of learning with Airborne. "
TISHU WALIA
"I Would Like To Thank Entire Team Of My Academy For Encouraging Us. It Is Their Right Guidance That Has Developed Me Into A Right Professional. I Was Placed With Go Airways As Cabin Crew." And Now I Am Flying With Qatar Airways".
AMIT SINGH
" Airborne Air Hostess Academy Is The Happiest Place To Be. Great Team Members, Have Learned A Lot From Everyone And Had The Opportunity To Grow And Move Ahead In Life. I Have Learned A Lot And Enhanced My Knowledge And Skills…This Was A Lifetime Learning For Me Which I Think I Would Not Have Gained From Somewhere Else. "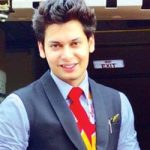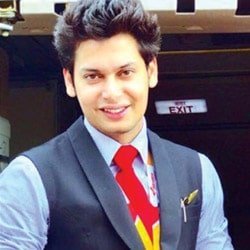 AARAV KAUSHIK
" I Never Thought I Will Be A Flight Steward, But My Academy'S Mentors Recognized My True Potential And Encouraged Me For This World Class Career. Today I Am Flying With Air India Ltd. "
RAJAT VERMA
"One of the best airhostess academy in delhi. Every year it guide so many students to fulfill their Passion and dream. I am working with execujet one of the best fbo and mro in the world. All Thanks to airborne academy for shaping my career and I truly say that you can blind trust this Institute. This is the roadway to sucess."
MANORANJAN PATHAK
"Airborne not only provided theoretical and practical knowledge but also groomed my overall Personality. It was amazing journey of learning with airborne.."
NEHA MONGA
"Aviation was my dream and I always used to think how do I get a good institute for this dream . With my good luck I got airborne academy in net . Airborne director mrs soniya told me one line Only work hard , sucess will come to you . I had completed my four months course for airport Handling n air ticketing . My teacher mr satinder singh always motivate students and always Shows the right path . After completing my four month course I got a placement in igi . In my views The bestest coaching for making our dreams true is airborne academy . "
JASPREET SINGH
"Airborne Is Like My Family Institute, My Sister First Completed Her Course And Started Working As Ground Staff And I Got Inspired Through Her I Am Placed With Go Air As Ground Staff And Many Of My Neighbours Are Also Doing Course With Airborne, Looking At My Success.. "
RAVLEEN KAUR
"I would like to thank all my teachers of my academy for encouraging me nd for giving me right Guidance that has given me right career path,they helped me in everything and my confidence Level has increased as compare to earlier atmosphere,airborne is good for study nd I am placed With jet airways as cabin crew…"
ALTAF SHAIKH
"I would like to thank Airborne Academy (NEW DELHI) for over all support and co-operation. Airborne Academy plays very important role in providing best placements to the students and making their CAREER."
ARUSHI BISHT
"I had a strong desire to be an air hostess. Airborne has changed my personality completely and Given right shape to my career. And because of their hard work I am proud member of cabin Crew team of indigo."
Admission Opens For Session 2020 – 2021